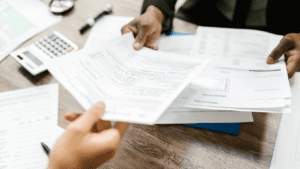 As we age, it's important to plan ahead and make informed decisions about our healthcare preferences, especially when it comes to life-sustaining treatment. Medical Orders for Life-Sustaining Treatment (MOLST) is a crucial document that helps individuals outline their medical treatment preferences in advance. In this blog post, we will explore the concept of MOLST, its significance, and commonly asked questions surrounding it.
What is MOLST and How Does It Differ from an Advance Directive?
MOLST, short for Medical Orders for Life-Sustaining Treatment, is a medical document that translates a patient's healthcare preferences into actionable medical orders. Unlike an advance directive or living will, which are legal documents outlining general wishes, a MOLST form provides specific instructions to healthcare providers about the patient's desired treatment.
Who Should Have a MOLST Form?
MOLST is particularly important for individuals with serious health conditions or those facing end-of-life decisions. It is recommended for individuals who are at risk of a life-threatening event, have a chronic illness, or are nearing the end of their lives. MOLST ensures that healthcare professionals are aware of their preferences and can provide appropriate care accordingly.
The Benefits of Having a MOLST Form:
By completing a MOLST form, individuals can experience several benefits, including:
Ensuring their treatment preferences are honored in emergency situations.
Facilitating clear communication between healthcare providers and patients.
Reducing the burden on family members who may have to make difficult decisions on their behalf.
Providing peace of mind, knowing that their wishes regarding life-sustaining treatment will be respected.
How to Obtain a MOLST Form:
MOLST forms can be obtained from healthcare providers, hospitals, or other relevant institutions. It is advisable to consult with a healthcare professional, such as a physician or an elder law attorney, who can guide you through the process and address any questions or concerns.
What Information Does a MOLST Form Include?
A MOLST form typically includes the following information:
Patient's name, date of birth, and contact information.
Specific medical treatments or interventions the patient wishes to receive or avoid.
Preferences regarding resuscitation, intubation, artificial nutrition and hydration, and other life-sustaining treatments.
Information about the patient's healthcare proxy or legal representative, if applicable.
Planning for our medical treatment and end-of-life care is a responsible and essential step in ensuring that our wishes are honored. MOLST offers a valuable tool to communicate your healthcare preferences effectively. By completing a MOLST form, you can have peace of mind, knowing that your medical treatment aligns with your values and desires. To learn more about MOLST and how it can benefit you or your loved ones, we recommend consulting with an elder law attorney or healthcare professional who can provide personalized guidance.
Remember, MOLST is a state-specific document, and it's important to stay up-to-date with the laws and regulations in your jurisdiction. Consult with legal and healthcare professionals for accurate information and guidance tailored to your specific circumstances.
For more information, please contact us here or give us a call at (617) 472-3341.