We Create Trust
Falco & Associates, P.C.
Estate Planning and Elder Law Attorneys Serving Massachusetts
Estate Planning, Elder Law & Long Term Care Solutions
From writing your will, to advocating for clients' rights to quality care, to proper estate planning and asset preservation, our attorneys do it all.
Praise for Falco & Associates, P.C.
"My wife and I did our estate plan with Attorney Patti Novak. During the process we asked her if she could do our married daughter's plan. She explained to us that they help all ages and situations. Since then, we have sent many of our family, friends and clients to Falco and Associates, some older than us some younger! We always get great feedback and a thank you."
–D. Lembo, Owner of Natura Salon, Braintree
"Nurse-Attorney Ronald Kearns's knowledge of the healthcare system and elder law made his counsel and advice invaluable at critical times and I really appreciate his help and sensitivity to the situation."
–L Touitou, via Google
"As my father Alzheimer's progressed, the stress of supporting him was exacerbated by all of the unknowns in terms of home health services, nursing homes, Medicaid, etc. I didn't know where to begin. Working with Falco & Associates, P.C. and SRC alleviated significant stress for me. I'd like to use this opportunity to give others a kind of roadmap."
–Kathy D, Quincy, MA
"Falco & Associates, P.C. and Senior Resource Center, Inc., were truly lifesavers when mom had to be admitted into a nursing home full time. They were at the ready to answer every question we had – and we had a lot(!) – and to expertly navigate us through the nursing home admittance and financial process. I have recommended Falco & Associates, P.C. to many of my friends and colleagues."
–Merry McDonald, Weymouth MA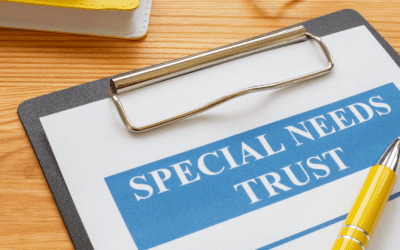 Caring for a loved one with special needs comes with unique challenges, especially when it comes to financial planning. Establishing a Special Needs Trust (SNT) can be a crucial step in ensuring the well-being and financial security of your loved one. At Falco & Associates, P.C., we understand the intricacies of Special Needs Trusts and are dedicated to assisting families in Massachusetts in creating these invaluable instruments.
Helping Families Across Massachusetts
Falco & Associates, P.C. has five office locations throughout Massachusetts. Let us help you and your family with any and all estate planning and elder law needs you may have.
Contact the Estate Planning and Elder Law Attorneys at Falco & Associates, P.C. for a FREE Consultation
Take the first steps to protecting your assets for generations to come. Whether you need legal advice setting up an estate, dealing with probate or any issue regarding elder law, our helpful and experienced attorneys can help.
Tags: estate planning attorney elder law attorney estate planning lawyer